Ladnerís Yellow Black Mouth Cur


("The best tree dogs that go for squirrel, coon, bobcat, mountain lion, hogís and bear." )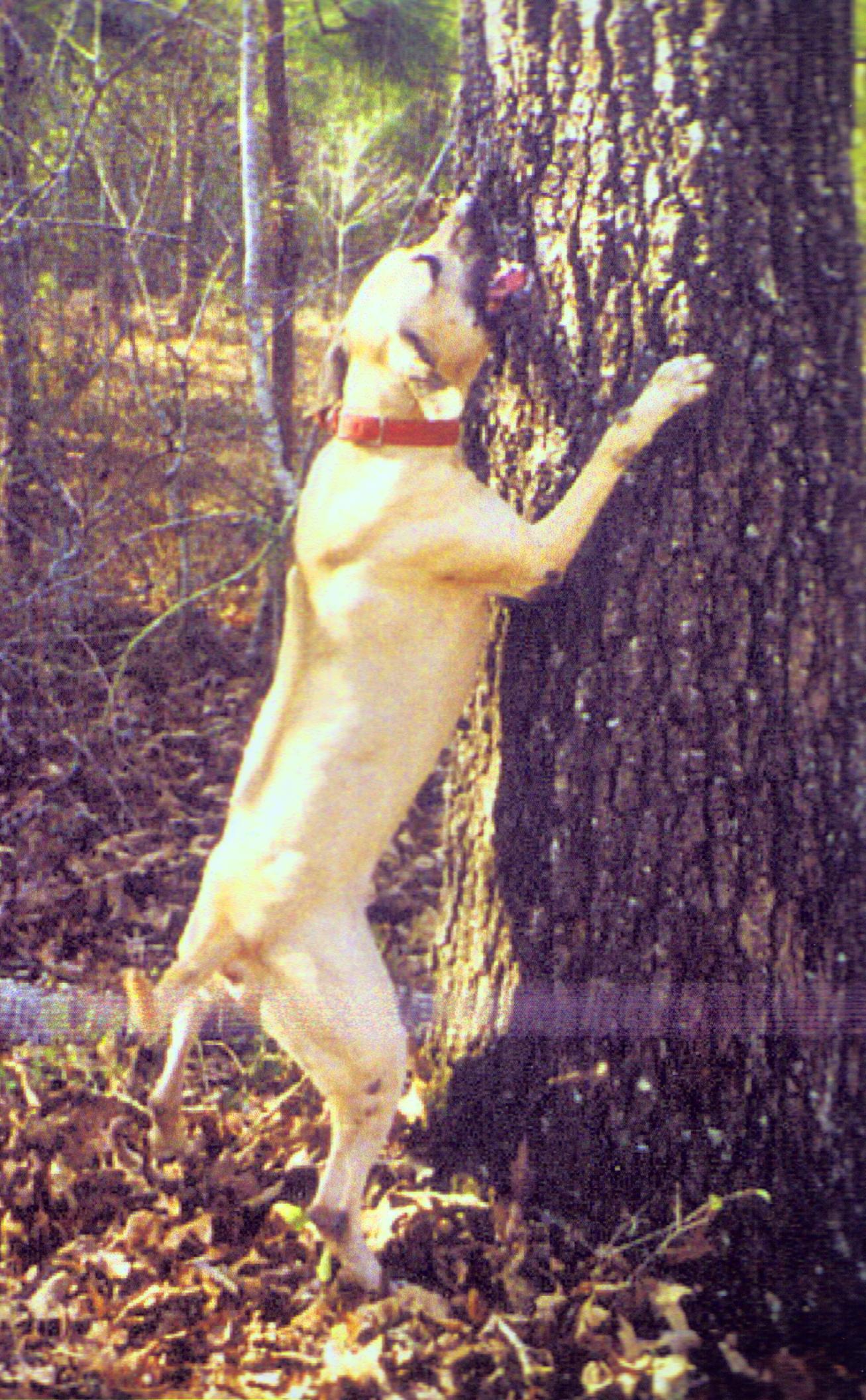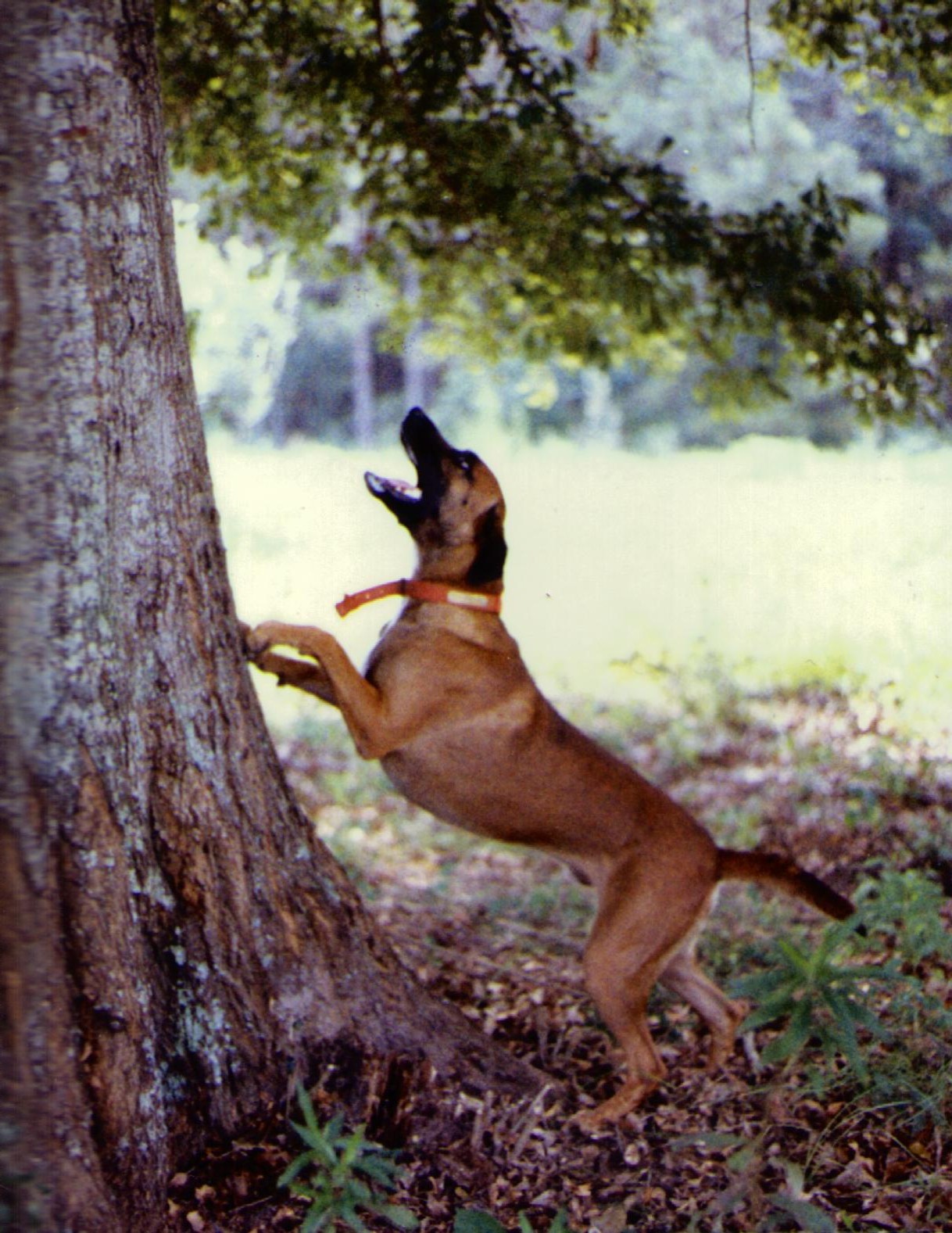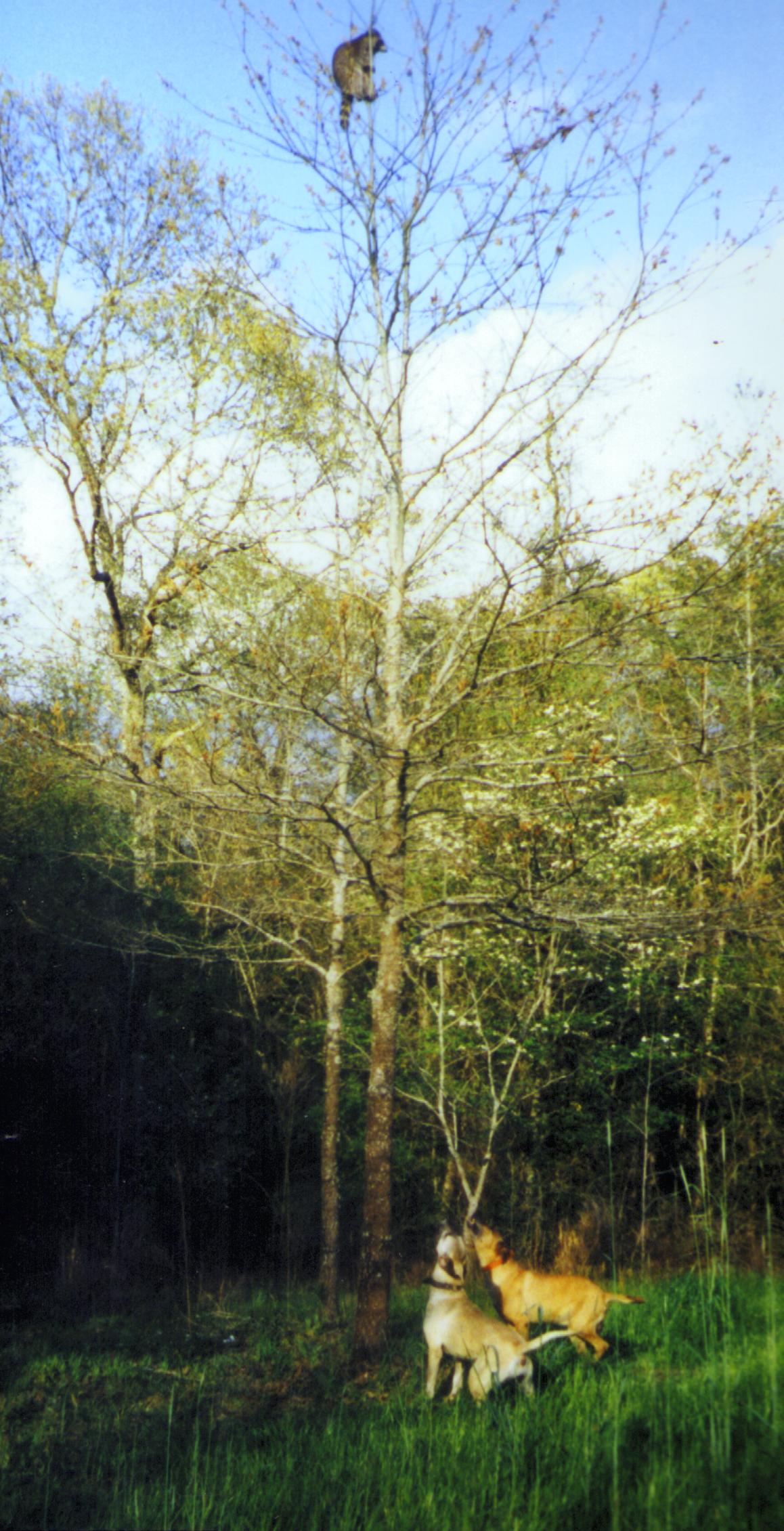 These dogs are a breed of their own. You cannot come up with these dogs by crossing other breeds. I have had these dogs all of my life. My Dad had them and his Dad had them, we know that my family has owned these dogs for 200 years or more. We are not sure where they come from. Lots of the first settlers here in South Mississippi came from France and Spain. We know for sure that they were always here in the Deep South. Of course these dogs are everywhere, now,

Yellow has always been the common color for my dogs but in the past they came in other colors and were still a black mouth cur. If you keep more of the yellow and breed them after awhile they are all yellow or a reddish yellow. I have owned some brindle or black dogs and they were just as good a dog as the yellow but as I said most of my dogs are yellow or reddish color, now.

We use these dogs to tree dogs, pen cattle, hog hunt and anything we need them for. I believe one of the important things in breeding dogs is obedience. If you can not handle your dog you don't have much. I want him to be a good dog that will get out and hunt, and be able to command him to do what I want. My dogs are used for hunting all game. Squirrel, coon, bear, mountain lion, hogs, penning cattle, anything, even rescue dogs. They are very protective around children.

They are well built with a wide head, strong jaws, and plenty of grip to kill a coon, etc... They are more streamline built then most dogs, real fast, good straight back, well built feet, full tail, and barks with a loud ringing chop when treeing. Most have black mask and some have black ears, they are medium range hunters, and have a good nose.

My dogs were the first Black Mouth Curs in Full Cry magazine. They were the first Black Mouth Cur to be registered with N.K.C. They go back a long ways. I have lots of champion dogs, squirrel and coon. I don't have any trouble with my dogs fighting other dogs. I start them hunting with other dogs when they are young, around 5 or 6 months old.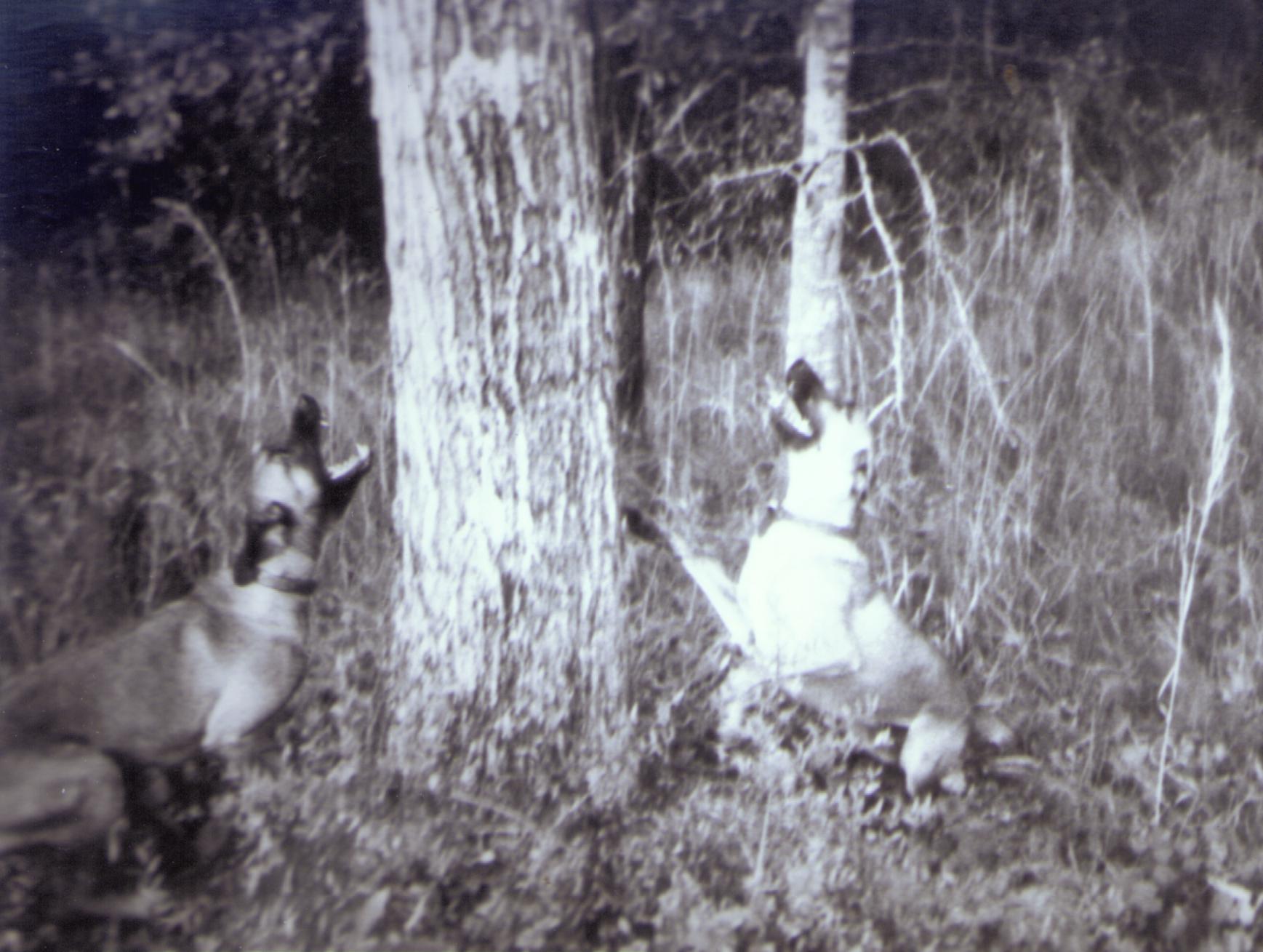 L.H. Ladner


1351 Gumpond Beall Rd
Lumberton, Ms 39455
(601)796-2150
Brochure and tape available
More pictures available at Mr. Ladnerís website
http://www2.netdoor.com/~lhladner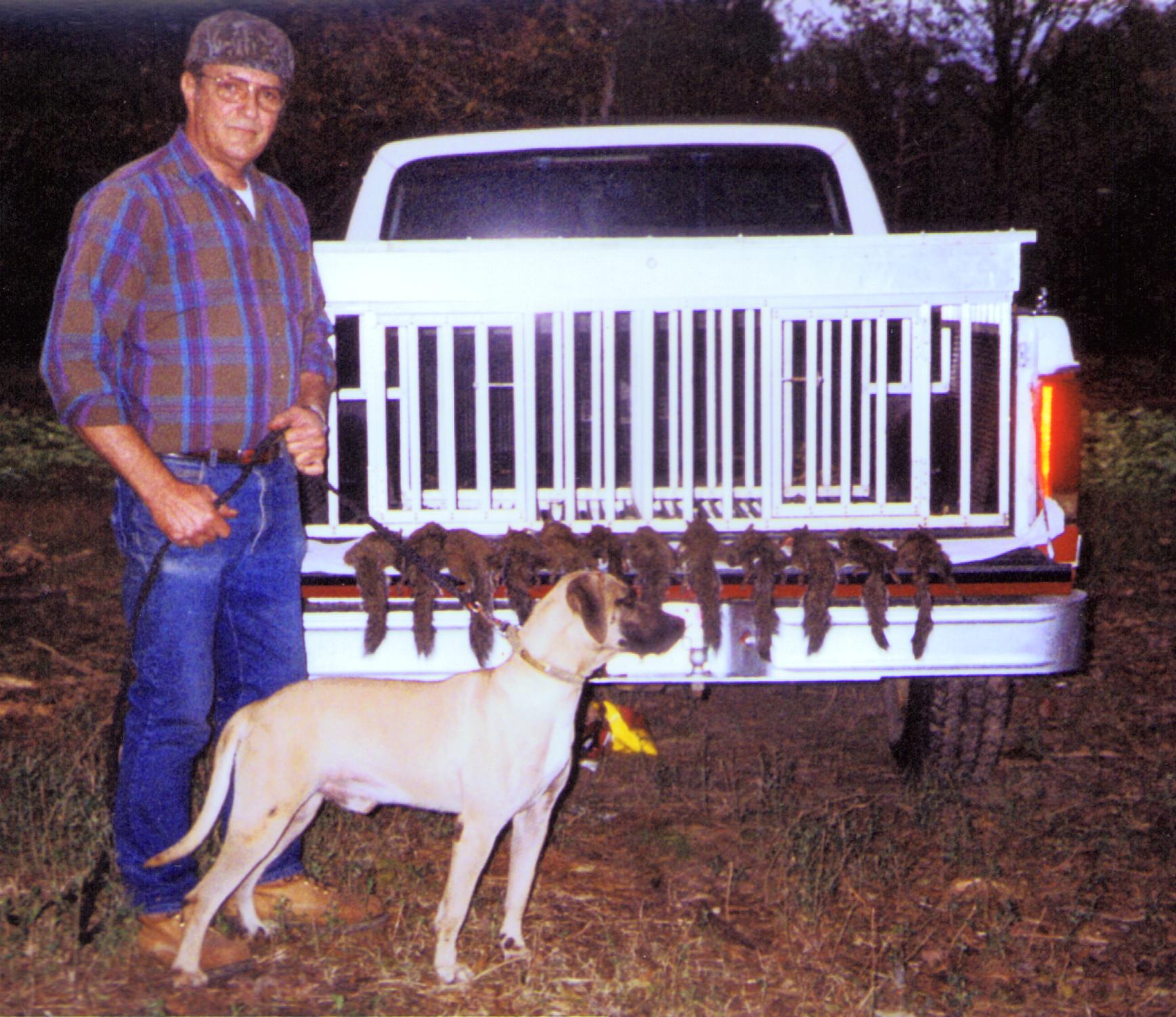 This is what it's all about, putting meat in the freezer!